TOP RATED LOCAL® CHEMICAL SUPPLY

CONCRETE CHEMICALS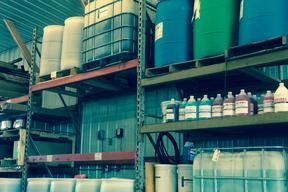 A LITTLE ABOUT US
Concrete Chemicals is your family owned and operated construction chemical provider. The owners of Concrete Chemicals have been in the construction business for over 40 years, so we know what it is like to try and remove grime and cement from your tools and vehicles. We know it isn't easy. We purchased and supported the use of these chemicals for years before purchasing the business. We strongly stand behind our products because not only do we find them to be extremely effective and affordable, but they are also environmentally friendly. Our construction chemicals will dissolve through concrete and other grime without harming the actual material of the vehicle, equipment, or tools.
GREEN UP
Who doesn't love innovative and effective products without the harsh aftermath? At Concrete Chemicals we are proud to create products that get the job done, and are safe for both people and the environment. Being in the contracting business, we tried several different chemical varieties. We stumbled upon a small company that has been providing highly effective and safe products. We knew we had to get involved. Using these proven formulas we hope to change how people view chemicals in the industry.
OUR CLIENTS LOVE OUR PRODUCTS
We thrive on knowing that we are making a difference for others in the construction industry; while protecting the environment. Our customers love our products and they let us know.
"Noticed a significant drop in hydraulic line replacement, and the guys love it".—Jake S
"Works better than any other environmentally friendly product we have tried".— Josh A.